2010 South Africa FIFA World Cup: News Round-Up 2 June 2010
2010 SOUTH AFRICA FIFA WORLD CUP™ News Round up 2 June 2010
Good afternoon, and welcome to the unofficial news round up of the "You know when, You know were, You know who, You know what"™ (Yes I did ™ that)
FIFA™ hopes Nelson Mandela will attend
Johannesburg – FIFA president Sepp Blatter said on Wednesday he hopes Nelson Mandela will attend the opening of the World Cup next week, even though his family has said that he is too old to go to the stadium.
"The right legacy for this event here in South Africa will be; let's celebrate Africa's humanity. First of all, who is the most charismatic humanist in the world still alive? Nelson Mandela," Blatter told reporters in Soccer City, venue for the opener in Johannesburg.
"We do hope so that he will be at the opening of the World Cup here in this stadium, and this will be the highlight," Blatter added.
VIRGIN ATLANTIC to fly ENGLAND squad to SA
Richard Branson has blogged how his airline has been chosen to fly the ENGLAND squad to South Africa in a new A380 Airbus. Bit of a blow to BRITISH AIRWAYS i'd say.
In another scoop for the VIRGIN brand, the gym near my house has just been given the green light to host the NEW ZEALAND team, hopefully I will run into them and bring you some MADMOM type pics….in the mean time here are a couple of the team.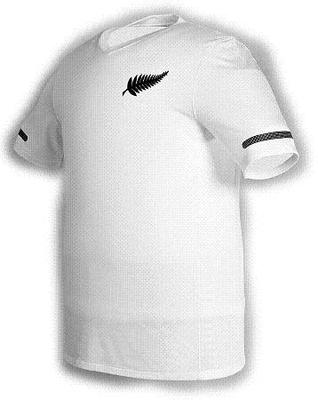 This is their TEAM JERSEY, and here are the team NOT wearing that JERSEY…
Looks like some of them will be spending most of their time in the gym…
ESPN have had some team posters drawn up to use in their WORLD CUP COVERAGE. I really like the SOUTH AFRICAN one….for more go see here…
For a cool WORLD CUP CALENDER go see here. and for a complete FAN GUIDE go see here